About Bikram Yoga of Southern Pines


We offer a comfortable, welcoming, and clean environment for you to explore your yoga practice.
Please come experience for yourself.
Visit Bikram Yoga Southern Pines today!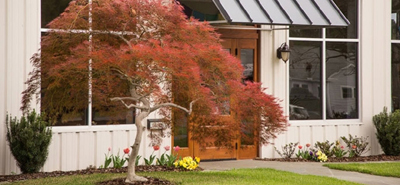 Bikram Yoga Southern Pines is a state of the art studio using renewable energy and indirect LED lighting. Environmentally safe, specialty flooring from The Netherlands is installed in the practice room providing an anti-microbial, anti-slip surface. A heat system specifically designed for hot yoga studios monitors the heat and the humidity. The air is filtered and oxygenated keeping the room and your practice fresh. Both men's and women's changing rooms have showers and toiletries [courtesy of Nature's Own]. There's also filtered water available, a cooler filled with bottled water and healthy beverages for purchase, and a little boutique offering yoga clothes, mats, and accessories.
A personal note from Karen:

Our biggest source of pride comes from our community of yogis and the supportive environment we've created together. When you enter, there are friendly, happy, smiling faces to welcome you and make you feel right at home. Our teachers are responsive and caring; our fellow yogis encourage and support each other. We are so thankful and grateful for our big happy yoga family.